Whip
[Id:D15, NPO Catnip, Fukuoka ]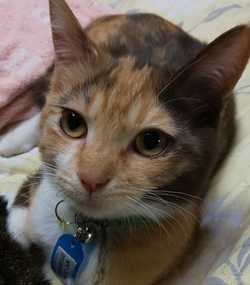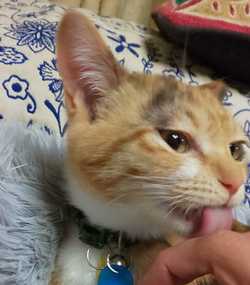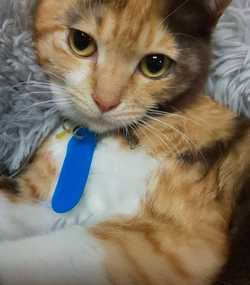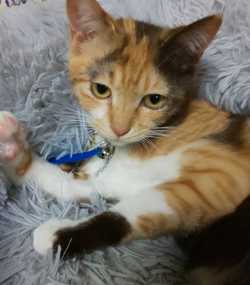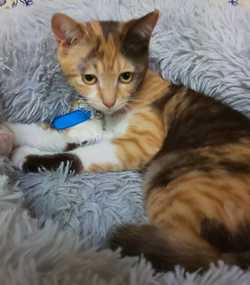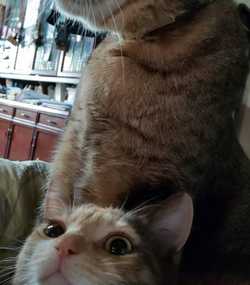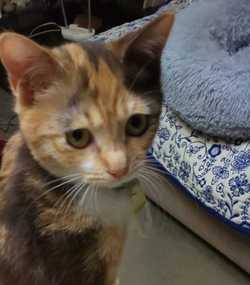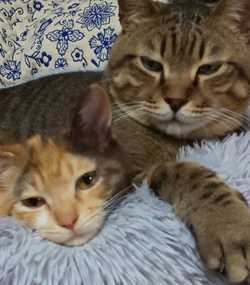 Background
Captured as part of TNR project.
Data-Sheet
Sex:
Female [neutered]
Character:
Affectionate / love cuddles
Experience Level:
First time owner
Compatibility:
Good with other cats
Came to CATNIP:
2023/01/11
On Website Since:
2023/01/19
Status:

•

FeLV [

negative

]

•

FIV [

negative

]
Age: approx. 1 year, 8 days ~ 1 year, 12 days as of today.
About ...
Whip is an active and mischievous girl. She is curious and loves to play with her toys and will take them upstairs to nibble on her favourites. She also loves to run around with the other cats in the house. She is an ideal companion for an older cats, but would also be fine on her own as long as there was a lot of stimulation.