Kai
[Id:shik1, NPO Catnip, Fukuoka ]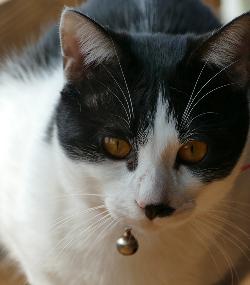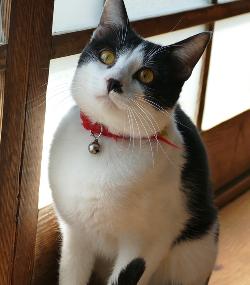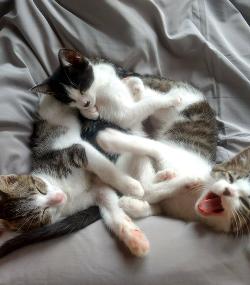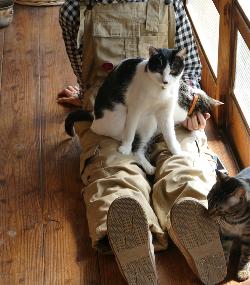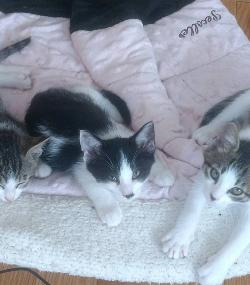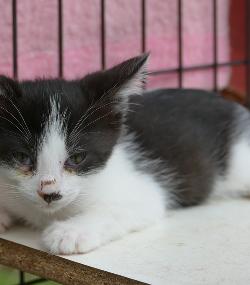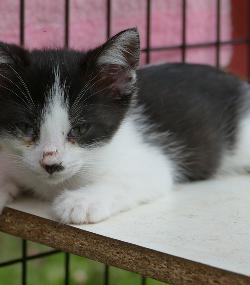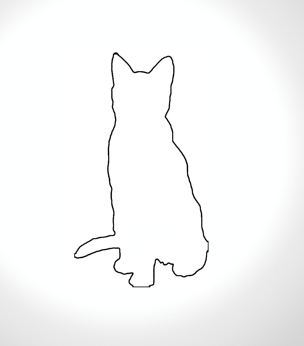 Background
Found abandoned.
Data-Sheet
| | |
| --- | --- |
| Sex: | Male |
| Character: | Affectionate / love cuddles |
| Experience Level: | First time owner |
| Compatibility: | Probably fine with other cats |
| Came to CATNIP: | 2018/05/22 |
| On Website Since: | 2018/06/18 |
Age: approx. 11 months, 28 days as of today.
[ Kai is currently on a trial rehoming with a prospective adopter. ]
About ...
Fosterer's Comments:

He likes to hide and falls asleep in weird places. He usually just minds his own business but is always up for cuddling.

CATNIP Adds

He is a good little soul, who puts himself to bed when he is tired, and is generally no fuss or trouble. He has become rather a favourite here as he is such a *nice* little person...


Background:

Found abandoned as one of three tiny kittens - 3 weeks old possibly - on a beach in Shikoku (yes - that Shikoku - the one several hundred miles away) by a pair of Brit students on a camping tour of Japan. (Clearly mad - the snakes in Shikoku have a certain reputation). They naturally did what any sensible English person would do, which is put them in a little box and carry on camping... Several hundred miles and a week or so later, the box is looking a bit battered and the kittens can be heard plaintively demanding "are we there yet?", as infants are wont to do... Since their options were somewhat limited - the Brits were holidaymakers, not based in Japan - CATNIP took them in.


Status:

Tested clear for FIV.