Riku
[Id:shik2, NPO Catnip, Fukuoka ]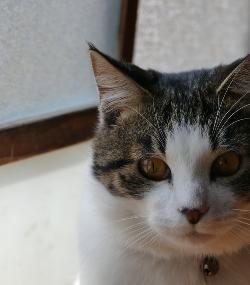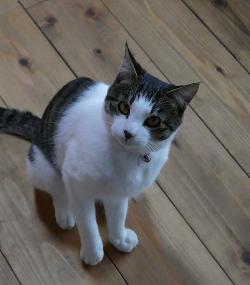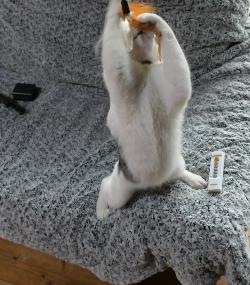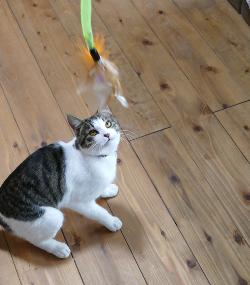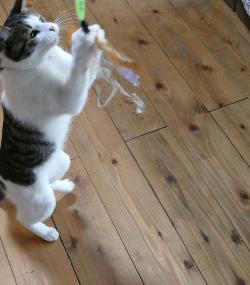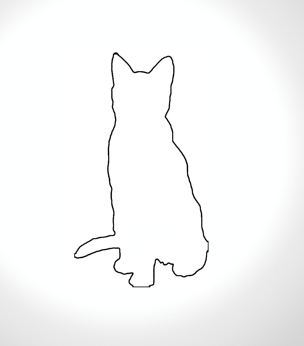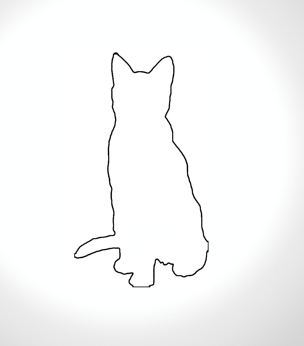 Data-Sheet
| | |
| --- | --- |
| Sex: | Male |
| Character: | Affectionate / love cuddles |
| Experience Level: | First time owner |
| Compatibility: | Probably fine with other cats |
| Hair Length: | Short hair |
| Hair Shedding: | Doesn't shed much |
| Came to CATNIP: | 2018/05/11 |
| On Website Since: | 2018/06/18 |
Age: approx. 11 months, 28 days as of today.
[ Riku is currently on a trial rehoming with a prospective adopter. ]
About ...
Fosterers Comments:

We called him George after an Arrested Development character! George Michael played by Michael Cera. He is by far the most playful of the three and also the most mischievous, anything can become is play thing if you are not watching carefully. A very active cat with tons of energy.


Background:

Found abandoned as one of three tiny kittens - 3 weeks old possibly - on a beach in Shikoku (yes - that Shikoku - the one several hundred miles away) by a pair of Brit students on a camping tour of Japan. (Clearly mad - the snakes in Shikoku have a certain reputation). They naturally did what any sensible English person would do, which is put them in a little box and carry on camping... Several hundred miles and a week or so later, the box is looking a bit battered and the kittens can be heard plaintively demanding "are we there yet?", as infants are wont to do... Since their options were somewhat limited - the Brits were holidaymakers, not based in Japan - CATNIP took them in.


Status:

Tested clear for FelV and FIV.