Gembal
[Id:1197-107, NPO Catnip, Fukuoka ]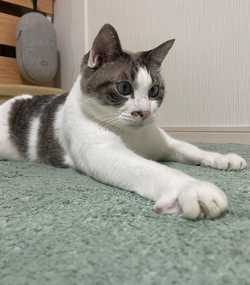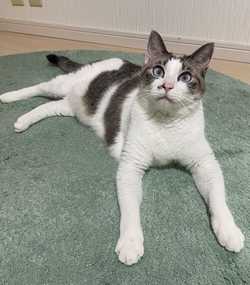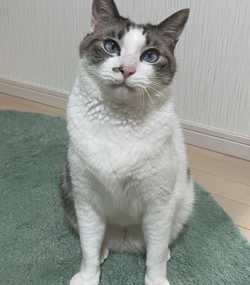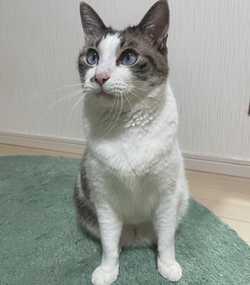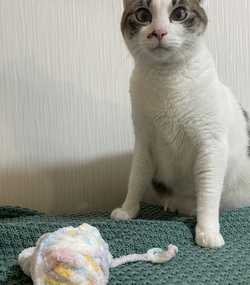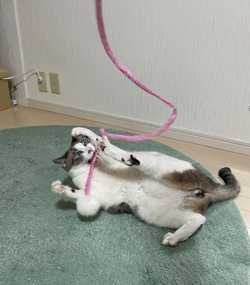 Background
Given up by owners.
Data-Sheet
Sex:
Male [neutered]
Character:
Affectionate / love cuddles
Experience Level:
First time owner
Compatibility:
Good with other cats
Came to CATNIP:
2021/07/31
On Website Since:
2021/08/14
Status:

•

FeLV [

negative

]

•

FIV [

negative

]
Age: approx. 8 years ~ 8 years, 2 months as of today.
About ...
Lovely, friendly, playful cat, who is known to get on well with other cats. We know his history from when he was born, and he has always been loved, cared for and kept in a very sociable environment. Now he is looking for a new home.

Background: Giting Gembal - to give him his full name - was rescued as a tiny kitten by an overseas student. The student kept him until he had to leave Japan. It was too expensive to take the cat back to the student's home country, so the cat was rehomed to another student at the same university. Now that student too is leaving, so the cat came to CATNIP at the end of July 2021.

He is very sociable - could possibly benefit from a diet - "Gembal" means "chunky" - and was brought up with another cat.

He is now with a fosterer and gets on fine with her two cats (1 male, 1 female). He isn't particularly interested in other cats, but accepts them and does not fight with them.

This is his fosterer's report.


---

Giting Gembul

The basics
- Born between September-November 2013
- Blue eyed chunky (6.4kg!) white and gray male cat with a little "pikachu" tail

Keywords
Chunky, friendly, hungry, calm, playful, affectionate, cuddly, easy going, lap cat

Personality
- Will let you know when he wants attention
- Will happily respond with little chirps to the sound of food container being opened
- Love belly rubs
- Very playful
- Will purr in return for good scratches and cuddles

Likes
- FOOD
- Attention
- Catnip (he lives up to his name..)
- Naps
- Being brushed
- String toys
- Chin rubs
- Belly rubs
- Boxes
- Watching humans and birds from the window
- Humans that gives good scratches and bring snacks
- Hair ties and any other random objects that's on the floor

Dislikes
- Chuuru (gasp!)
- Vacuum cleaners
- Nail clippers
- Diet food

Other
- Toilet trained - and buries it well.
- Does not meow excessively.
- No noticeable bad habits (no scratching, no destructive behaviour)
- Is known to be ok to be left alone during the day.