Tangerine
[Id:T, NPO Catnip, Fukuoka ]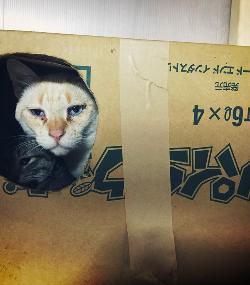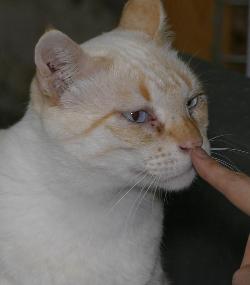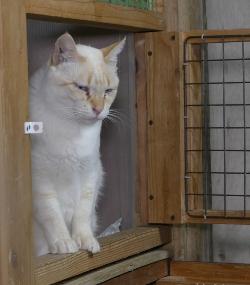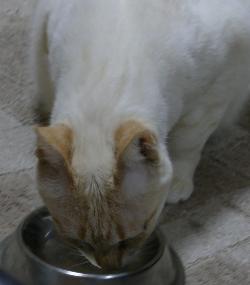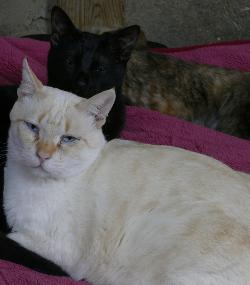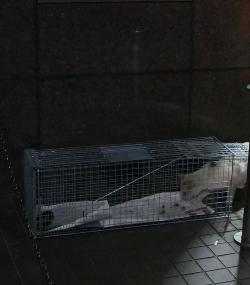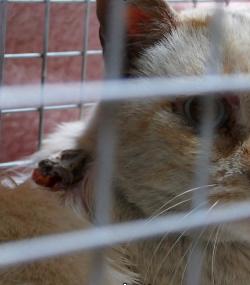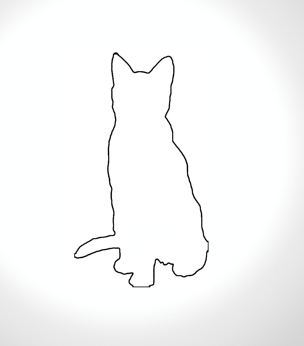 Background
Stray animal, found injured.
Data-Sheet
Sex:
Male [neutered]
Character:
Will need time to adjust
Experience Level:
Experienced with cats
Compatibility:
Probably fine with other cats
Hair Length:
Short hair
Hair Shedding:
Doesn't shed much
Came to CATNIP:
2017/02/27
On Website Since:
2017/11/06
Status:

•

FeLV [

negative

]

•

FIV [

negative

]
Age: approx. 6 years ~ 7 years as of today.
About ...
Rehoming: Tange is a - cat person's - cat. An adopter must have time and experience, and be in a place where the cat can vocalise for a week or more without it disturbing the neighbours.

He has a story - we found him with a large wound in his neck, on the street. The original intention was to treat the injury, neuter and return. But recovery from all of that took a total of 6 weeks - and by that time it was quite clear he had had some socialization. How much, and what kind, wasn't clear - we couldn't work it out. He was still very, very wary - it took a further year of work before he would let us touch him.

Our impression of him is that he is a socialized cat who has been deeply traumatized at some point. This isn't reflected in his day-to-day behaviour, but means he does not like being in new places and takes time to get to know new people.

Tangerine is friendly to ALL cats he has met - he has 4 companions at present - he is a real gentleman. He would take time - a few weeks, possibly more - to adjust to a new environment. He isn't going to bounce out of the carrier straight into your arms. But if you are patient and have the resources he could become a very loving, rewarding person to share your life with.

Now he loves being around people and cats that he knows well, and enjoys being stroked. He sleeps in the futon in winter and on the bed in summer. He is quietly playful and rolls on his back to have his tummy tickled given the slightest encouragement... He has an intelligent face - and very blue eyes.

He really is a "nice person". Other cats in distress unsettle him - he goes to comfort them.

He is also the least aggressive cat we have ever encountered. At no point has he ever snapped at me. He is happy to wrap his mouth around your finger when you tickle his tummy, but doesn't bite.

He enjoys cat company but does not need it - he is happy by himself, as long as he has a person to love, but would be fine with another cat if you decided to get one later...

At the shelter he does not vocalise at all. However, he did go on a "home-stay" once with someone who was very much a "cat person", with a view to adoption, and he cried and whimpered quietly through two nights solidly. In the end he was so anxious and distressed that we had to bring him back and rethink our strategy for him.

We have heard him hiss only once, when a tanuki was trying to break in. [And at that point, I was hissing quite loudly too...]

We will keep working with him - introducing him to new people and things - but as things stand, we have decided to move him to our "sponsor" section rather than "adoption" as it may be that he is better off at the shelter permanently.

He is currently a plump lad - and on a diet - too many treats as we socialized him.
Feeding a cat at our shelter costs about
¥2000
/ month
. Thank you to Tangerine`s Online Fosterer! [
About online fostering
]
Pixie Garnaut
2022-02-18
to
ongoing

¥2000

/ month