Hakata Station Chikushi Gate TNR Project (Fukuoka, Hakata-ku)
We are assisting local residents and station users to Trap, Neuter and Replace feral and street cats in this area.
The cats below have been neutered and returned or put up for rehoming:
---
last updated: 2023/11/22
October 7
: CATNIP captured three cats in this area: two were black juveniles and one was a black-and-white female adult cat. These cats were neutered, blood-tested and vaccinated on the 19th October. The two black cats were micro-chipped. This cost a total of 69,000yen. Thank you to the people who donated to make this possible.
The black and white cat is FIV+. A decision will be taken on whether to return this cat to the area at a later date. She was not pregnant when spayed.
October 19
: CATNIP captured two black juvenile cats close to "BIG ECHO". We hope to neuter/spay, bloodtest, vaccinate and rehome these kittens. However, this costs about 24,000yen/cat. There is a third juvenile that we hope to catch shortly.
October 20
: CATNIP visited the site but was unable to catch a cat.
October 23
: CATNIP captured a black adult cat. This cat will be spayed and returned to the area. A volunteer captured 4 tiny kittens from next to BIG ECHO. These were later found to weigh 650g, which makes the 5 to 6 weeks old.
October 25
: With the help of someone who works in the area, CATNIP captured a black juvenile cat near "BIG ECHO". This is probably the one we missed on the 19th. The person who had been feeding the kittens made contact with NPO CATNIP.
October 26
: "Mona", the black adult cat caught on the 23rd was spayed. She was in the early stages of pregnancy. She will spend 4 days at the shelter to recuperate before being released.
October 29
: Met cat-feeder at 6:30am at Hakata station. Identified target cats but was unable to catch either. Was told of another 6 month old cat in the area. This brings the total of known cats still to be caught to 5.
Mitzi (female - a new cat, caught by a volunteer on evening of 28th) Marron (female) and Morgan (male) were all spay/neutered. Marron was in early stages of pregnancy. Monti currently too light to spay/neuter. These cats will be vaccinated and virus-tested shortly.
October 31
: Mona-chan released. Cat-feeders: please do not feed the cats in this area on November 1st and November 2nd. CATNIP has set traps. We want the cats to be hungry so that they enter the traps. The traps will be checked at least 3 times each day by volunteers. Adult cats will be spayed and returned to the area. Young cats will be removed and we will find homes for them. If you see a cat in a trap, please immediately contact the SMS number on the message near the trap.
November 1st
: Kitten caught. Weight: 0.95kg. 10 to 11 weeks old. This kitten is from a previously unknown litter. Going off the weights, we believe that we have rescued kittens from at least 4 separate litters. In addition two of the cats that have been spayed were pregnant. We believe that another cat may have just given birth. Clearly there has been a vast turnover of cats and kittens at this site...
November 2nd
: At the site by 6am - cat in trap. Looks like the cat we thought might just have had kittens. She is still very large, so kittens probably inside her. Explain situation to TNR vet and she does emergency spaying at 13:00. Turns out the cat was pregnant, but also quite fat... Not close to term. [Which is better as less icky...] Cat back to shelter for 4 days recovery. Called her "Meadow".
November 4th
: A volunteer, Igazaki-san, managed to trap a cat in a nearby carpark on the evening of the 3rd. Another cat was present, but had witnessed the trapping and could not be caught. Cat was picked up this morning - the 4th - and taken back to he shelter. It is called "Maria" and will be spayed on the 12th. Igazaki-san also saw the ginger cat, perched next to the car park down ramp. Igazaki-san will continue to attempt to trap these two cats.
November 5th
: At 1:30am the Igazaki's pulled off a very difficult trapping: an elusive ginger male whom we knew was in the area, but who was not often seen. We called him "Marbles" - see his page for video of the capture. They also saw 3 other cats: a female in the car park on the roof of the station, plus two cats - an adult and a juvenile near BIG ECHO karaoke.
November 11th
: Cat "Maria-chan" was scheduled to go to the vet to be spayed tomorrow - the 12th. During the night of the 10th/11th she gave birth to a litter of kittens in her cage here at the shelter. I have not yet investigated how many kittens.
This is - tiresome... However, it is one of the risks that we take when doing a large project of this kind. Our general assumption is that any female cat older than 7 months will either be pregnant or nursing kittens. The only adult female we have taken from this area who was NOT pregnant was Midge-chan, who may well have a medical condition that prevents pregnancy.
Maria-chan will be spayed and returned when the kittens are weaned. We will attempt to find homes for the kittens. In the meantime, donations of money to allow us to buy kitten food would be gratefully received.
Attempts to trap the remaining cats are ongoing - volunteers were at the site last night, and will be there again tonight.
CATNIP has removed its traps from next to the restuarant. Cat-feeders: please inform CATNIP of any cats in this area that do not have TNR sakura ears.
November 12th
: Meadow-chan was released back to her area, with the help of Hidaka-san. [Please click her photo to see a video of the release.] The Igazakis managed to capture the top male cat - Mordor-kun. He is probably father of all the kittens. He is being neutered today.[Click on Mordor-kun's photo to see a video.]
Both the Igazaki's and Hidaka-san spent the remainder of the evening until early morning trying to trap the remaining cats, but without success.
November 22nd
: Volunteers - Igazaki-san and Hidaka-san - have visited the site multiple times over the past 10 days to try to trap the remaining cats. We know that there is at least one more juvenile cat, and probably a female cat too.
We are still actively working to trap cats in this area.
Marbles-kun will go to the vet for neutering tomorrow. He will be released back in the area over the weekend. Mordor-kun was released on 11/15.
Maria-chan's kittens are now 11 days old. We check on them each day, but have not opened the box to confirm the exact number of kittens. When the kittens are 14 days we will investigate further.
---
When people from other parts of Japan visit Fukuoka on the Shinkansen, they may well see these cats when the leave Hakata station by the Chikushi Gate...
What impression will they have of the standard of cat care in Fukuoka?
---
WE NEED YOUR SUPPORT:
If you care about these cats and would like to help, please donate to cover the cost of sterilization, vaccinations, and blood tests.
If you would like to adopt one of these cats, please check out our adoption process
here
On our TODO list Nov 22nd:
We think are 3 more cats: a female, who possibly had kittens a month ago - and possibly a juvenile. Plus one other cat. Attempts to trap them are ongoing.
Adult cats will be TNR'd and returned to the area. With your help, we hope to find new homes for the juvenile cats. Note that 4 baby kittens were rescued who are not included in the cats shown below.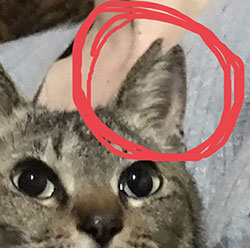 What happens:
Cats are trapped, neutered or spayed, given a flea/worm treatment and any injuries are treated with antibiotics. Under anaesthetic, the vet cuts the tip of one ear to show the cat has been neutered. After recuperating, cats are returned to where they came from.
The aim is to:
Greatly reduce the number of kittens born each year.
Reduce the social disturbance and nuisance of noisy mating and spraying.
Improve the health of the street-cat population that remains.
Over time, reduce the population of street cats.
Help cats and humans live together peacefully.
In some cases suitable cats and kittens may have been removed from Hakata Station Chikushi Gate area. They have been bloodtested to ensure they are healthy, vaccinated and are available for rehoming. If you are considering getting a cat or kitten, why not get one that came from your area?
When we trap a cat, we will put its photo at the top of this page. If the cat you are feeding is missing, please check here.
Contact us
if there is a problem and we will put you in touch with the local project manager. We only want to neuter/spay genuine street cats who do not have an owner.
How long will you keep the cats?
Males may be with is for 2 to 4 days. Females may be with us for 3 to 10 days, if pregnant when caught.
Is the cat injured when it is trapped?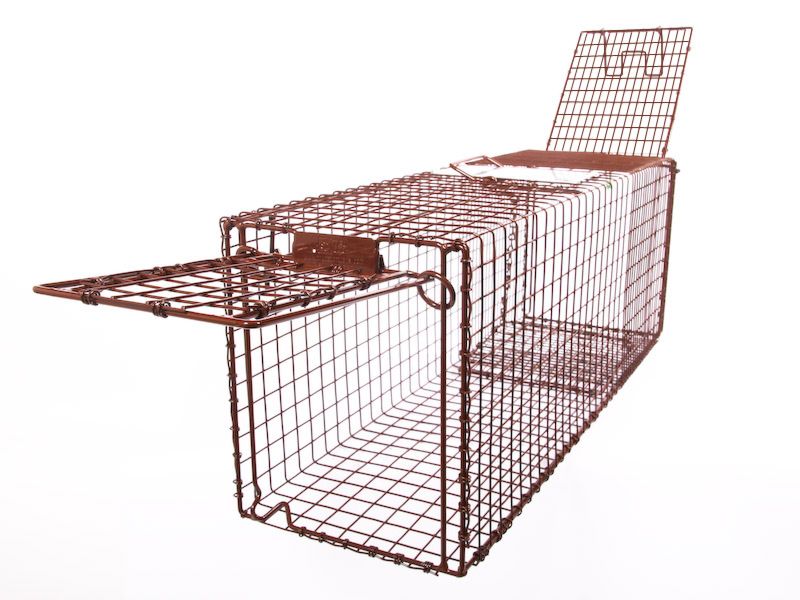 No. We use special TNR "gravity" traps, imported from the USA. We are very careful not to injure the cat.
Will the cat be vaccinated?
No. We do not usually vaccinate street cats for cost reason - but if a cat is important to you, please donate 4500yen and we will ensure it is vaccinated.
How you can help:
Trapping, Neutering and Returning a cat costs in the region of 6000yen/male, 11,000yen/female. Please make a donation. All money received through these links will go to spay/neuter Hakata Station area cats.
If you feed a street cat:
If you live near Hakata Station, are feeding a street cat and want us to consider it for neuter/spaying, please contact us via the
contact form
. Note that we will
only neuter/spay street cats, not household pets
.
Do you blood-test TNR cats?
No -
unless
a vet recommends a blood-test because they believe the cat may be seriously ill. If a street cat is seriously ill with a terminal disease that can be transmitted easily to other cats, such as FeLV, we may consider euthanasia. This is to protect other cats in the area.
We blood-test any cat who we take off the street for rehoming to ensure it is healthy. We do not euthanise FIV+ cats unless they are very sick.
URL of this page:

URL of donations page: