Ringlet
[Id:rl, NPO Catnip, Fukuoka ]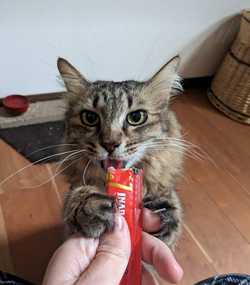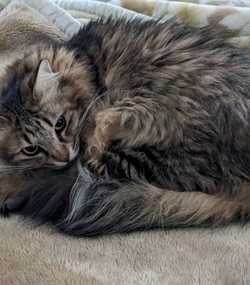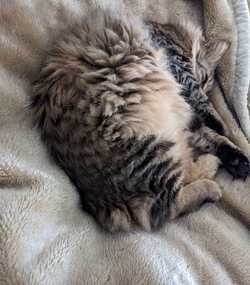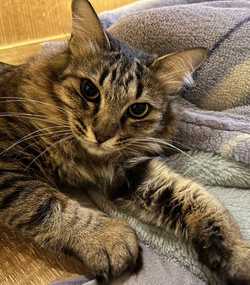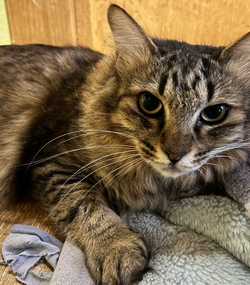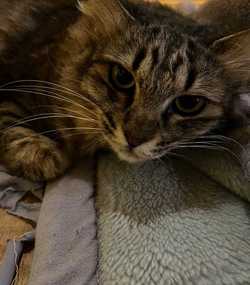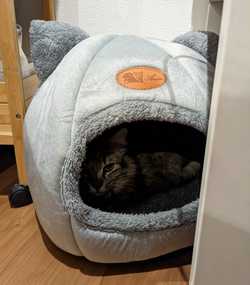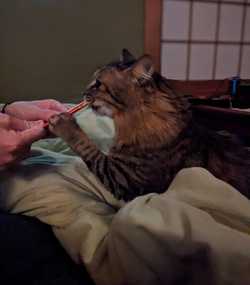 Background
TNR cat gave birth at shelter..
Data-Sheet
Sex:
Female [neutered]
Came to CATNIP:
2022/03/26
On Website Since:
2022/03/27
Status:

•

FeLV [

negative

]

•

FIV [

negative

]
Age: approx. 2 years, 3 months ~ 2 years, 7 months as of today.
About ...
Ringlet is an attractive cat, with long silky hair. She is quite patient and tolerant - very laid back in fact - and is known to be good with other cats.

Background: She gave birth to a litter of kittens in her TNR cage the night before she was due to go to the vet. It happens now and again - it is just a risk we take.

The original plan was to keep her with us for 5 or 6 weeks then spay and return her. However, she become very socialized - mother cats often do. She is now completely socialized.

Ringlet has lived with a fosterer for a time. From our experience of her, we think she would probably settle into a new home quite quickly.


Fosterer's Report

Ringlet has a beautiful, silky coat of long and fluffy hair that makes petting her a delightful experience. Once she gets comfortable with you, she'll show her affection by purring and trilling happily. She's a big fan of finding cozy spots to rest, and if you're around, she won't be too far away. In fact, she'll happily curl up next to your feet on the bed, but she's also respectful of your personal space and will understand if you need your distance.

Ringlet loves churu and will come running when she hears the sound of the packet. She also enjoys rubbing her head against your legs and feet, especially when she's feeling particularly affectionate. She's a laid-back and gentle soul who enjoys human company, but isn't overly demanding. She's not very curious, which means she won't climb on your furniture or get into things she shouldn't. While she's not particularly playful, she's content to relax and soak up the love and attention you give her.

All in all, Ringlet is a wonderful companion who will make a great addition to any loving home. We're hoping to find her a forever family who will cherish her as much as we have.